20% off all kitchens and bathrooms now on! Plus 20% off tiles, designer radiators and towel warmers | Shop now
5 biggest design trends set to take over our homes
Our home is our happy place and safe space, it's our refuge from the big (and sometimes scary) world out there. When our homes look good, we feel good, so it's important that we put energy into creating one we love.
We've spoken to the experts at Pinterest and our very own Head of Trends, Susie Spence, to bring you the lowdown on the biggest décor trends for 2022. This year's trends are centred around earthy textures, happy colours, embracing sustainability, and most of all, having fun. From floral ceilings to understated luxury, find out what everyone is talking about in the world of interiors.
Looking for something more specific? Check out the hottest styles and accessories for your kitchen and bathroom. And we've even shone a light on the best lighting trends for 2022.
Ready to be the envy of Instagram? Let's help you freshen up your look.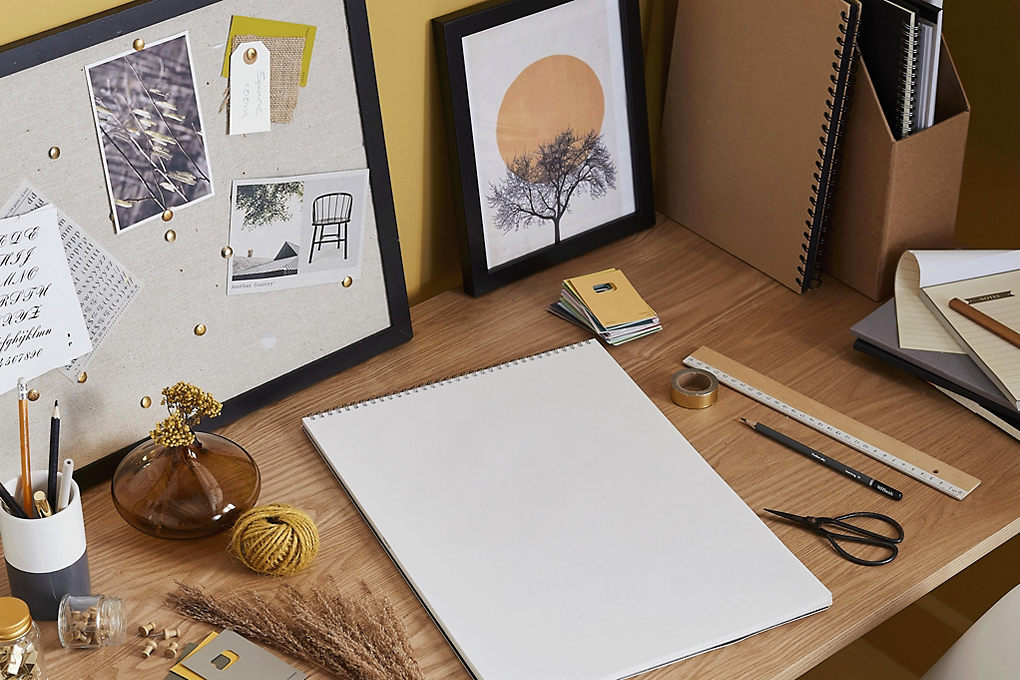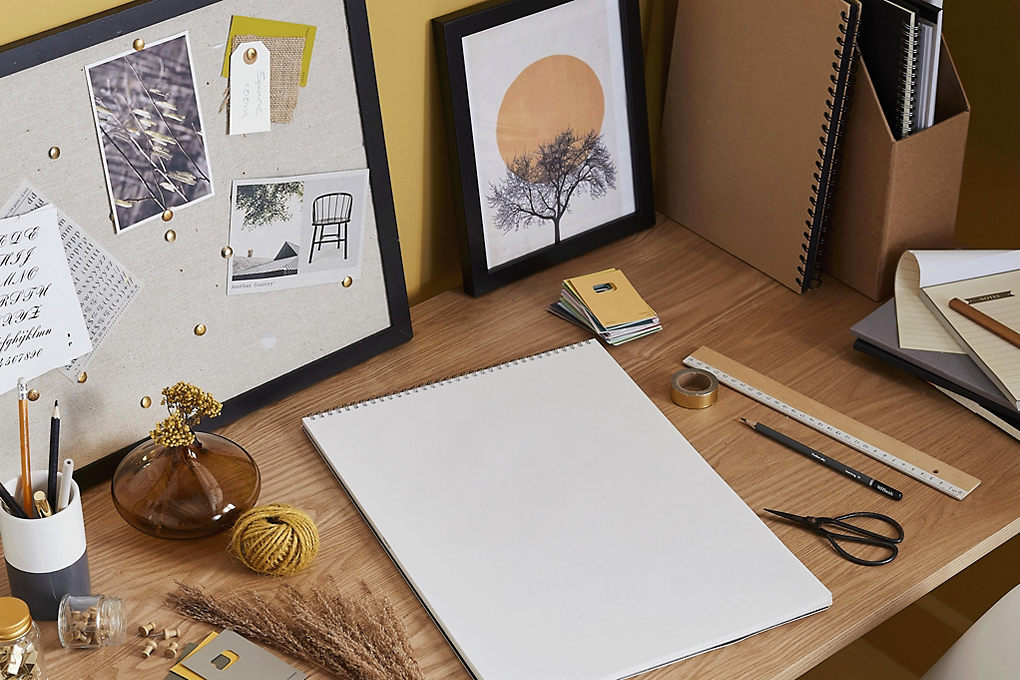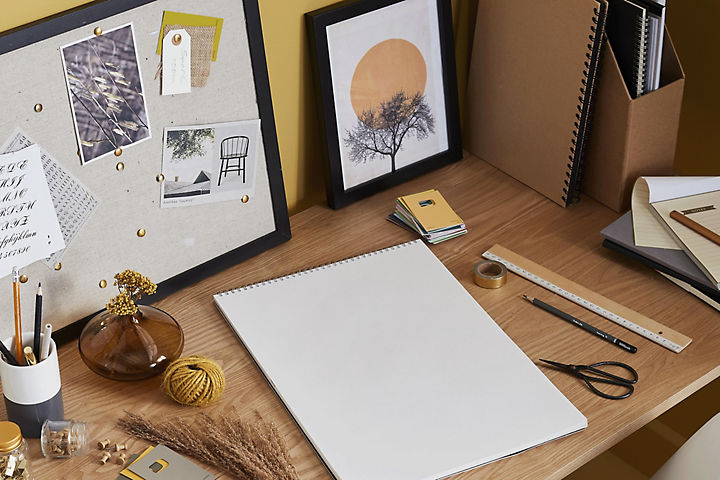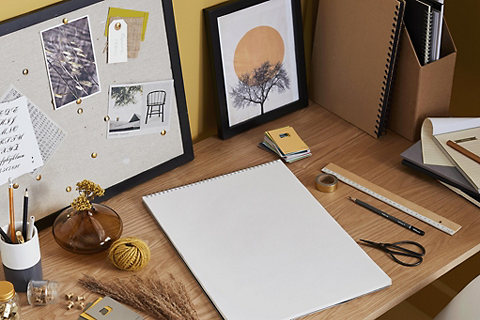 House of Eden
Pinterest has seen a whopping +150% rise in searches for 'biophilic architecture'. Think staircase gardens, floral ceilings, and wooden tables. Surrounding ourselves with nature can have a positive impact on our wellbeing. This year we're taking it a step further and letting plants and flowers firmly root themselves in every part of the home. Turn your indoors into a budding oasis with vertical wall gardens, floral ceilings, and free-hanging ferns.
B&Q's Head of Trends, Susie Spence:
"The move to a more indoor lifestyle has made us appreciate nature more and how it impacts our mood. If you want to bring the biophilic trend to your home, then an easy way is to bring in more indoor plants or change worktops and tables to a more natural material."
There are plenty of ways to bring the beauty and serenity of nature into our homes. You could upcycle an old ladder or step stool into a plant stand. Grow delicious herbs on your windowsill. Or use floral wallpaper to cover the ceiling in your bedroom. We've got everything you need to bring the outdoors in.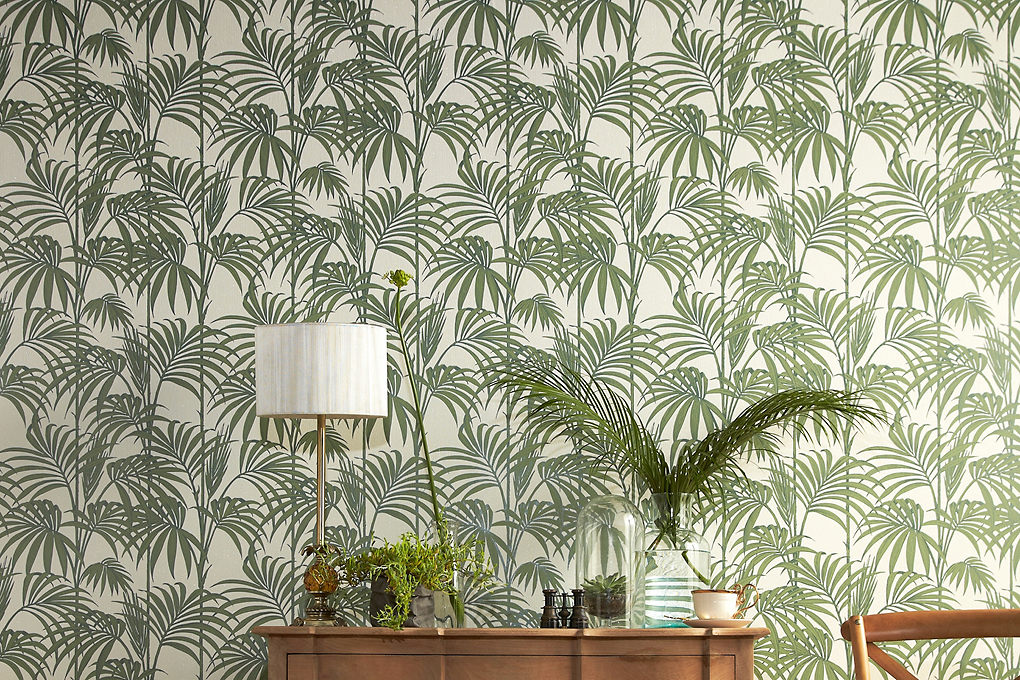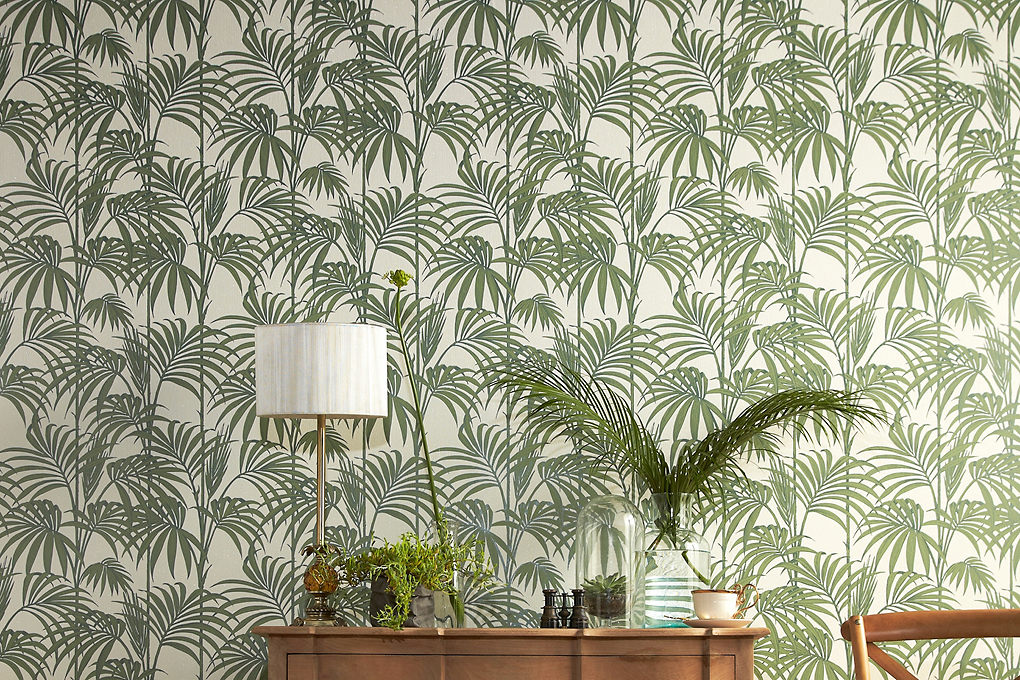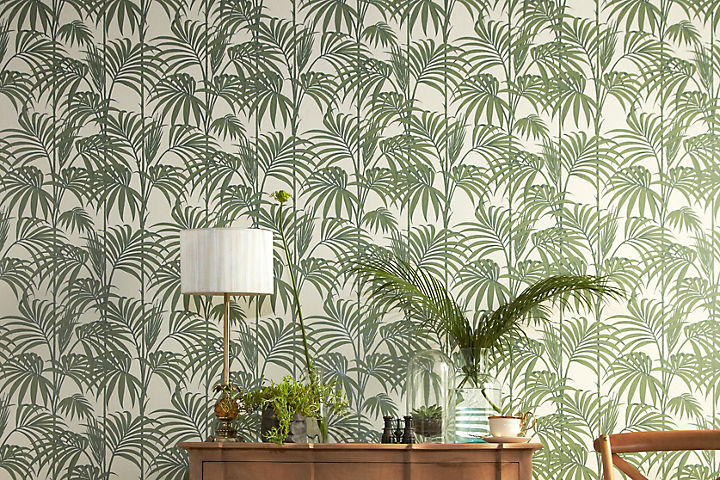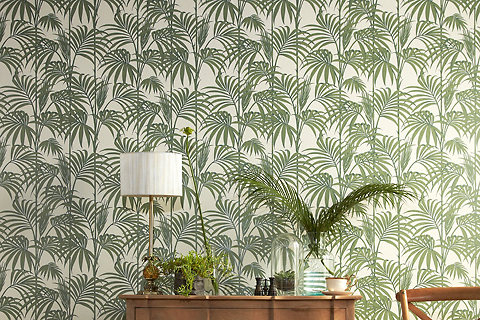 Luxury (where you least expect it)
We're all looking for more ways of making our homes look luxurious without breaking the bank. Pinterest has seen a huge uplift in searches for 'luxury laundry room ideas', as well as gaming rooms, basements, and garages. That's right, we're bringing opulence to the least-expected corners of our homes.
With just a few simple changes you can take your space from lifeless to lavish. Add luxury touches with light dimmers, elegant pendant lights, copper handles, and scented candles. If you want to give your room a glamorous makeover – think luxury vinyl click flooring, cream shades, sliding wardrobe doors, and textured wallpaper. Remember, if you want a room that really exudes luxury, it should be clean and free from clutter. For advice on decluttering your space, read our article, 12 top tips for tidying your home.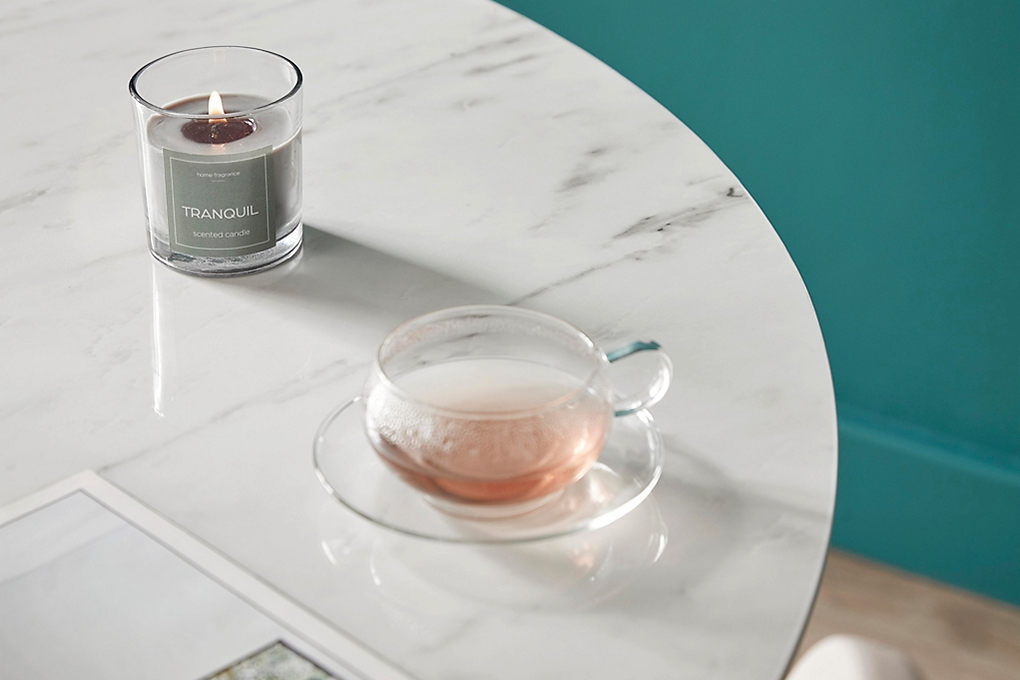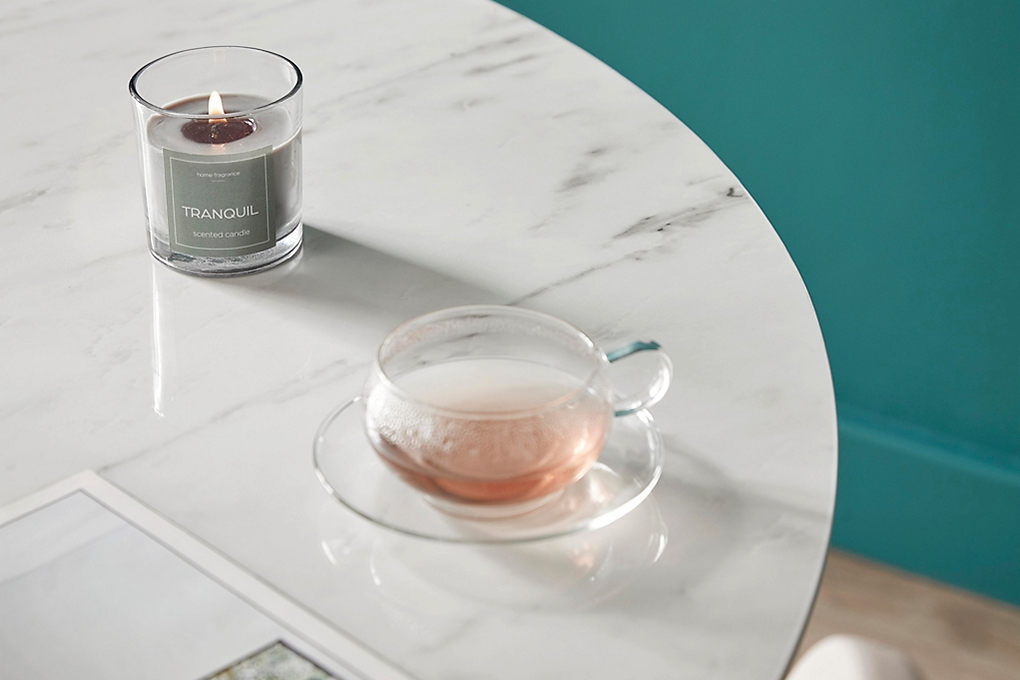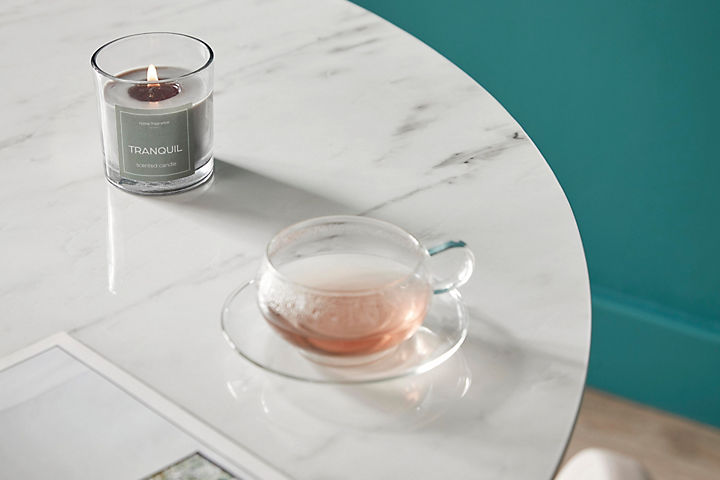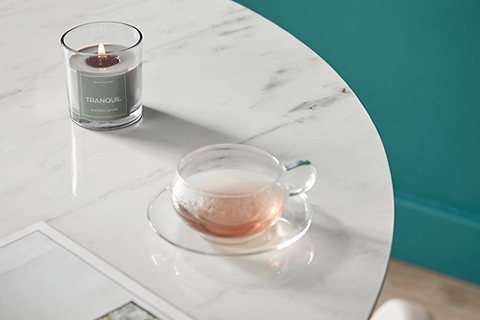 Seeing green
Green has always been a popular choice in interior design – the calming colour represents growth, renewal, and new beginnings. This year our love of green will continue to grow, Pinterest has seen searches for green paint rise by 70%. We're predicting that this resurgence of green will be seen mainly in living spaces, bedrooms, and kitchens with shades of olive, sage, and pistachio dominating the walls.
B&Q's Head of Trends, Susie Spence:
"Green doesn't have to be a scary colour, there are many shades of green that you can incorporate into your home – try lighter shades in bedrooms, and darker shades of green can work really well as statement walls in living rooms. If a full wall is too far, try statement green tiles in the kitchen or bathroom for a subtle nod to the trend."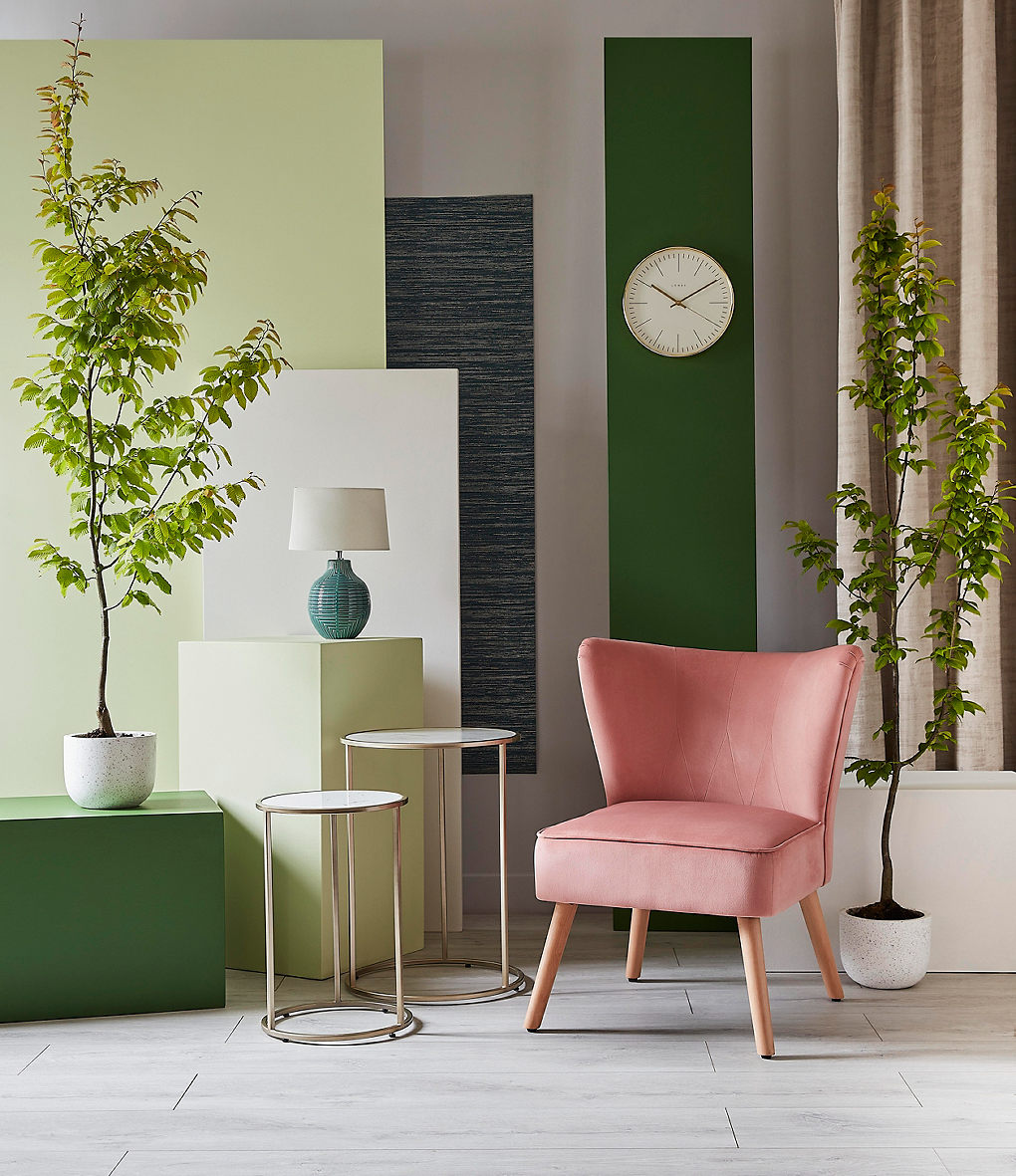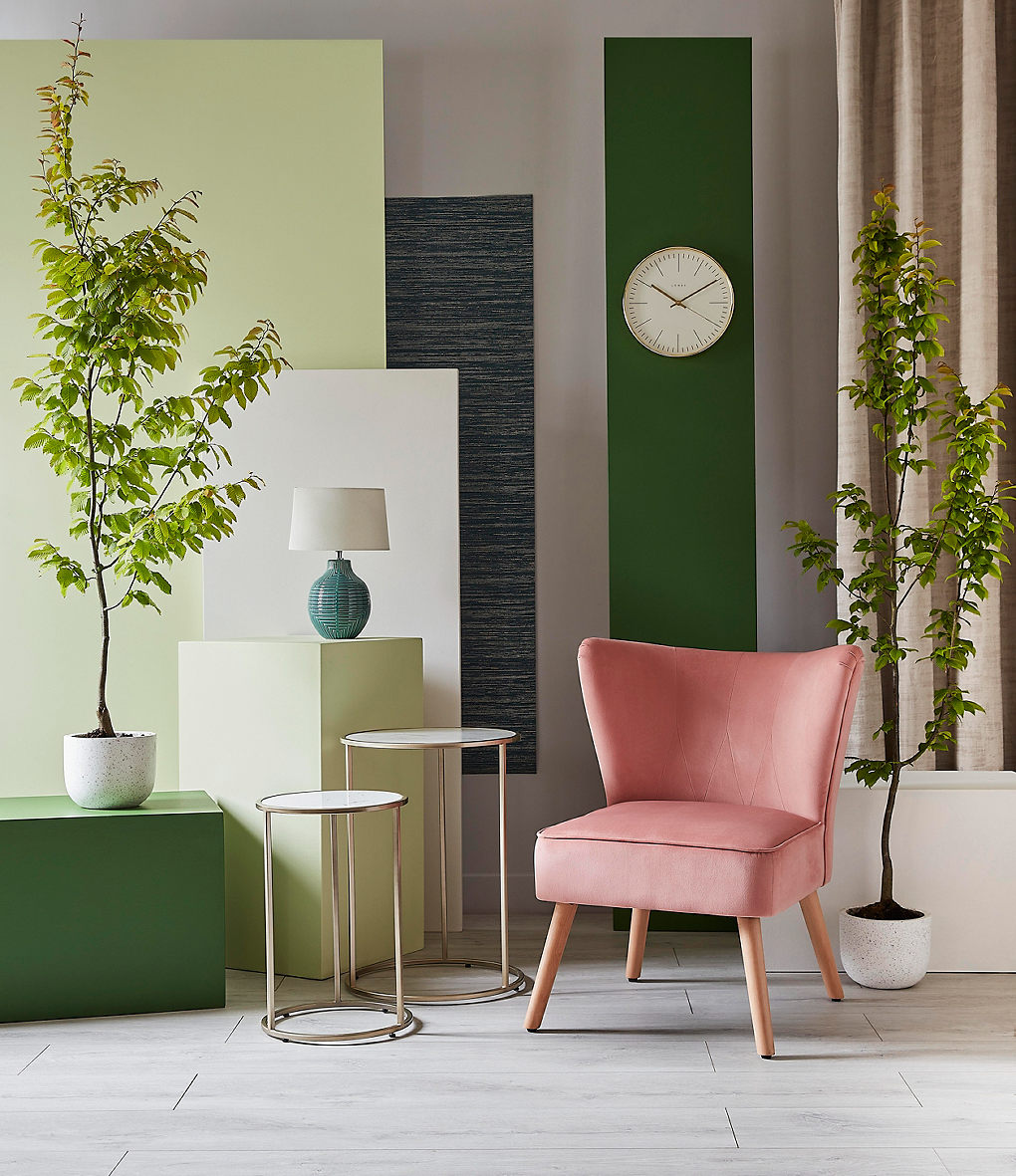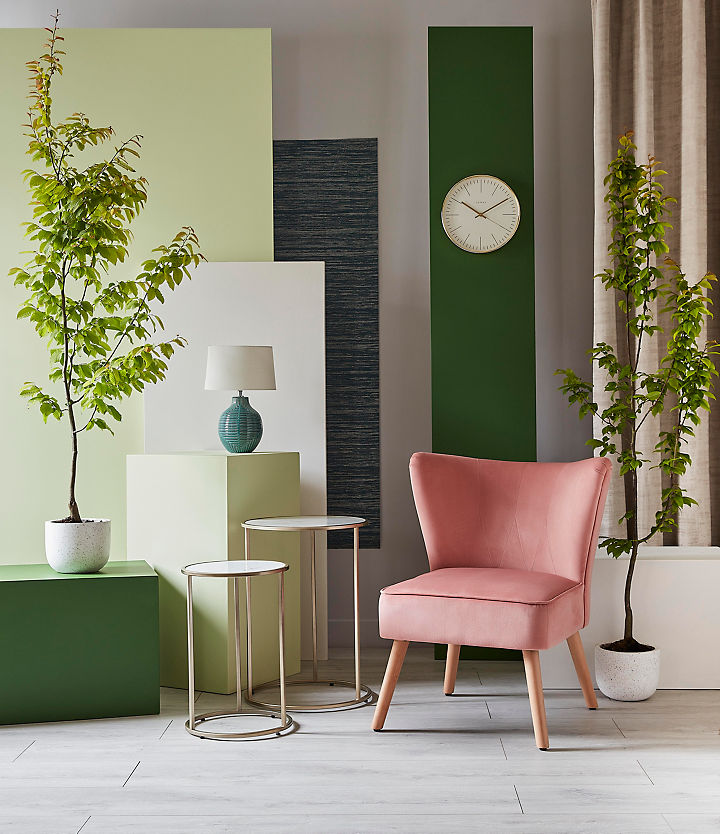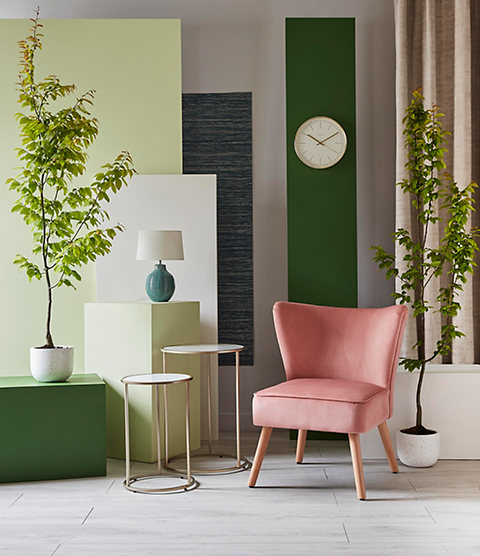 Holiday aesthetic
We may not be able to go on a tropical retreat anytime soon, but what's to stop us from bringing the vacation vibes to our own home? Pinterest has seen searches for 'Aphrodite aesthetic wallpaper' rise by +180% and an interest in general Greek inspiration by +65%. As we lust for those missed holidays abroad, let's create those longed-for destinations with marble effect surfaces, white homeware, colourful wallpaper, and exotic houseplants. If you want to give your home a Grecian feel, why not pair shades of white with blue? Perhaps you could paint the walls white, and the door and other woodwork blue.
B&Q's Head of Trends, Susie Spence:
"This emerging trend of a holiday aesthetic is becoming more prevalent, and we expect to see this making a big impact in interiors in 2022. Wallpaper is a really easy way to create this aesthetic and modernise your interiors – simply choose one wall to paper, sticking to pastels and romantic colours. For those looking for a more cost-effective way to bring this trend home, marble effect sticky-back plastic is a quick and effective way to bring the luxurious aesthetic to life."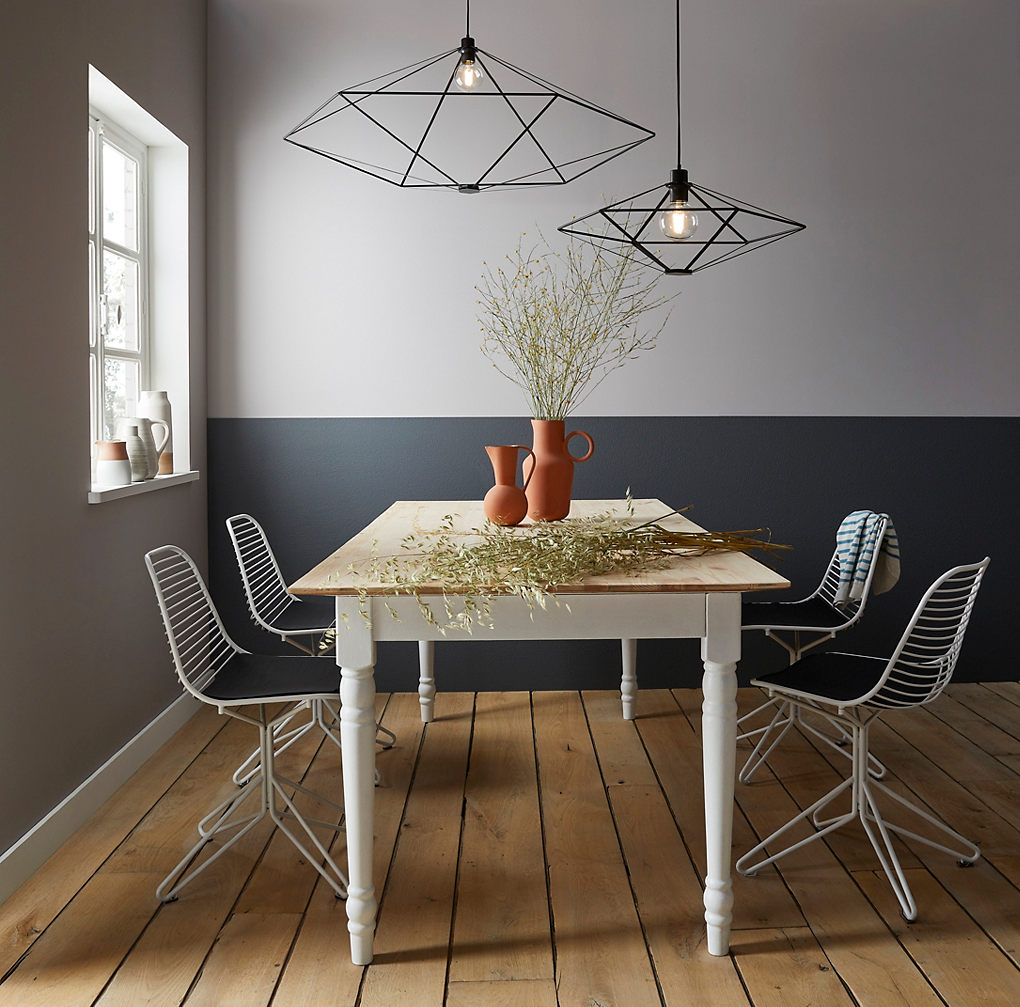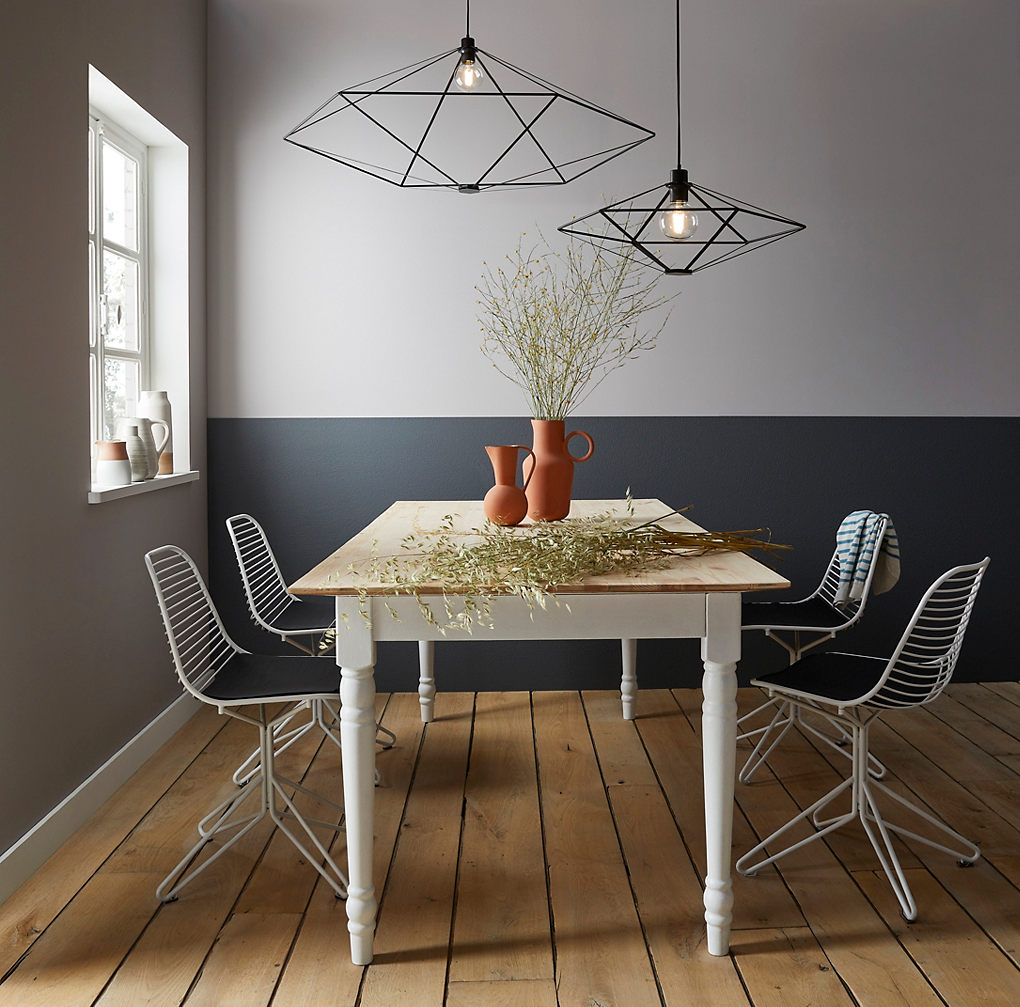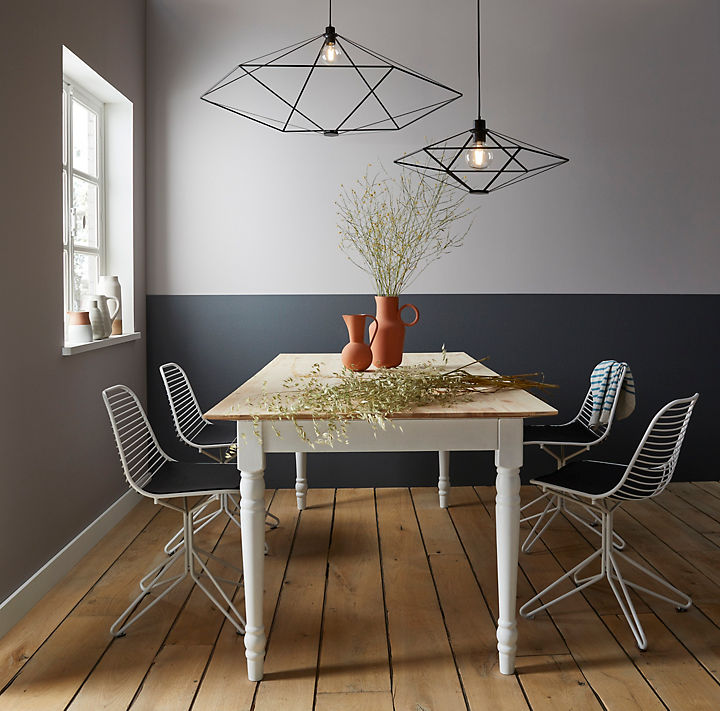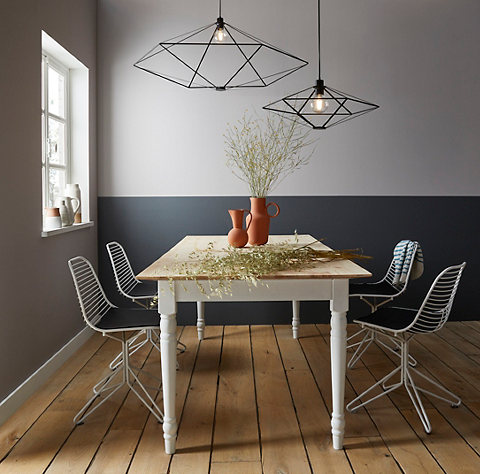 Bold and bright
After a tough and turbulent couple of years, we're not letting the bad news get to us anymore. We're embracing bold, vibrant colours and breathing life back into our homes. Think clashing colours, bold shapes, and loud accessories.
Inspired by new beginnings, the Dulux colour of the year for 2022 is Bright Skies. This uplifting shade perfectly captures the mood of the moment, looking onwards, and upwards. This bright air blue will bring a breath of fresh air to your living space. Pantone have just announced their colour of the year for 2022; Very Peri, a striking purple-blue shade of periwinkle with violet undertones.
Using bold colours in your home décor may be daunting at first, but it doesn't need to be! Read our article, get creative with paint for tips on incorporating colour with different paint techniques.